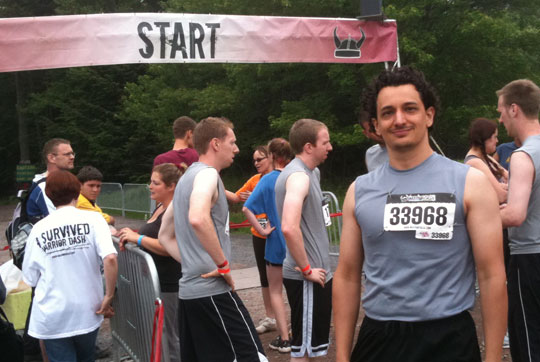 This weekend I ran the Warrior Dash in Albrightsville, Pennsylvania, on the Skirmish paintball fields. Warrior Dash is a 3½-mile run with a dozen obstacles (from mud pits to rope walls) placed along the route.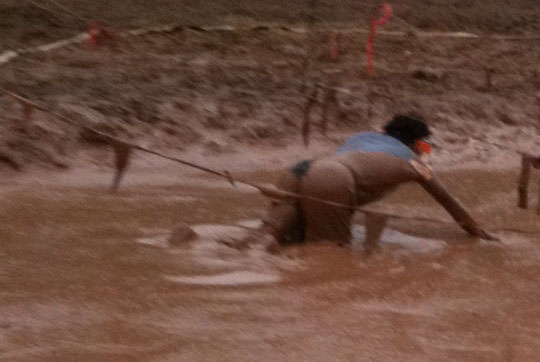 It was a dark, cloudy day, made even more so by the fact that a cloud bank covered the field by the time that my wave began at 3:30. Here's a video of my run, though I imagine it's only of interest of people who want to run the Warrior Dash.
[music for the video by Emperor Norton's Stationary Marching Band]
I was bib #33968, I came in 802nd place (out of 8,281 runners for the day), and took 105th place for my age group (out of 743 runners in the 35-39 male age group). My final race time was 40:33.80, which was an 11:35/mile pace, a little less than 4 minutes slower than the first place finish which paced 7:38/mile.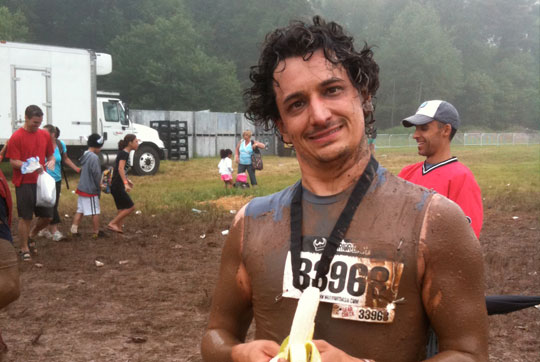 It was a great run, and a great time. I'll likely do it again next year, but for now: I must get my head back into web development.