Robert (Bob) A. Madle passed on October 8th 2022. He was 102 years old, and a long time science fiction fan. I met Bob just a few years ago, in 2016, when he came to a room party that I hosted at Philcon. We both grew up in the Kensington neighborhood in Philadelphia (more than a few years apart).
He was the last surviving attendee of the first science fiction convention (Philcon 1936).
Bob Madle, Philcon 2013 GoH
Collected Letters, 1935-1937
Bob Madle was avid contributor to the letters section of science fiction magazines, some of which I've gleaned from Weird Tales, Astounding, and Amazing Stories. What I love about these letters is that they become a snapshot of early science fiction fandom.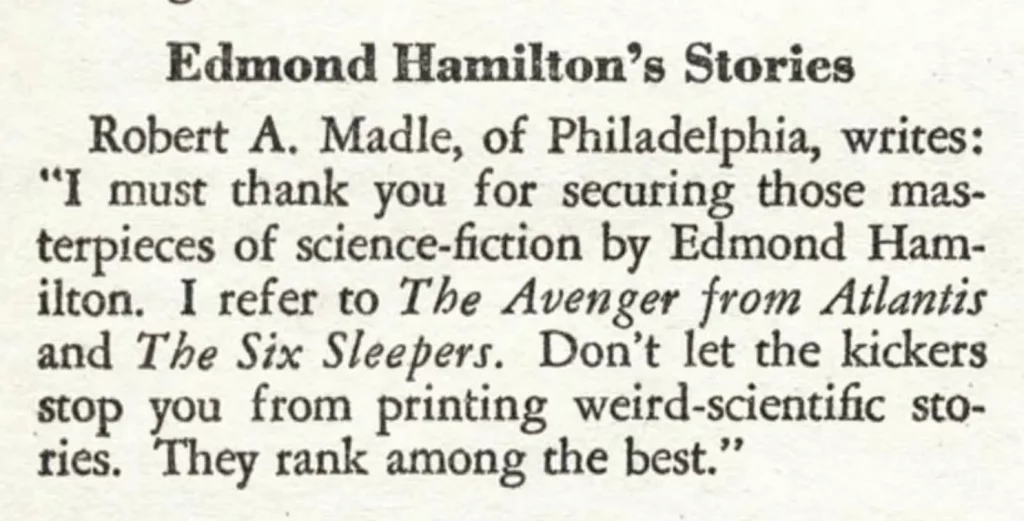 In the March issue of Weird Tales (v27n03 p.136), Julius Hopkins had petitioned for the creation of a "Weird Tales" fan club, complete with a sample organizational constitution. One of the restrictions was that members be 18 and over. This was Bob's response (he was 15 at the time):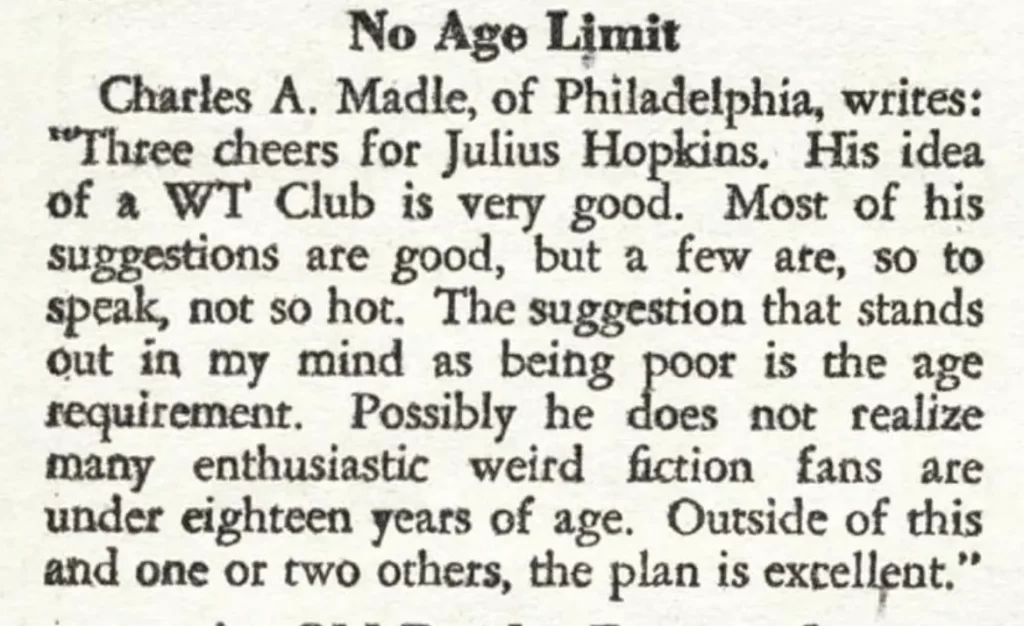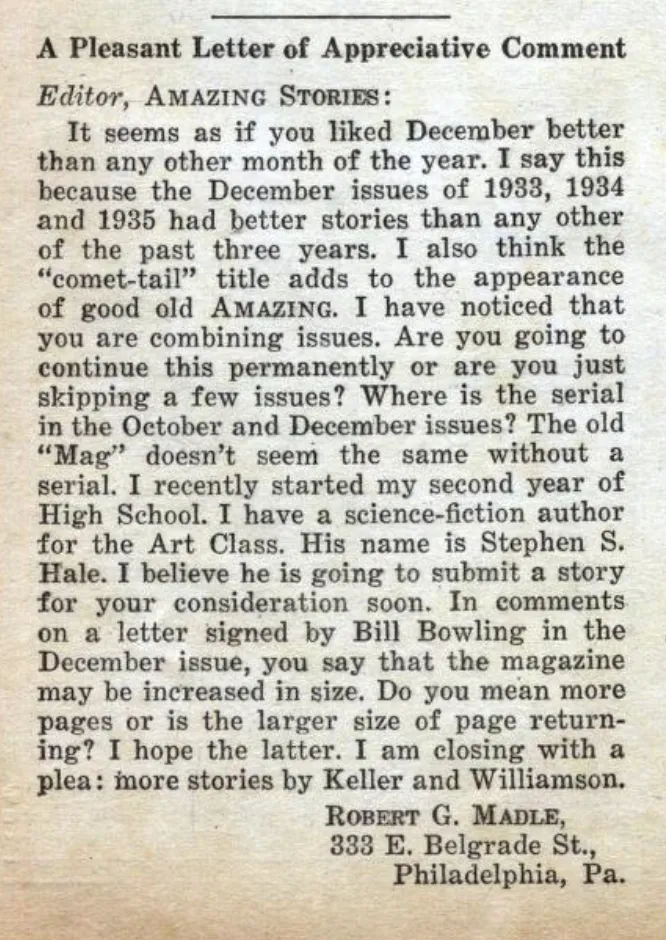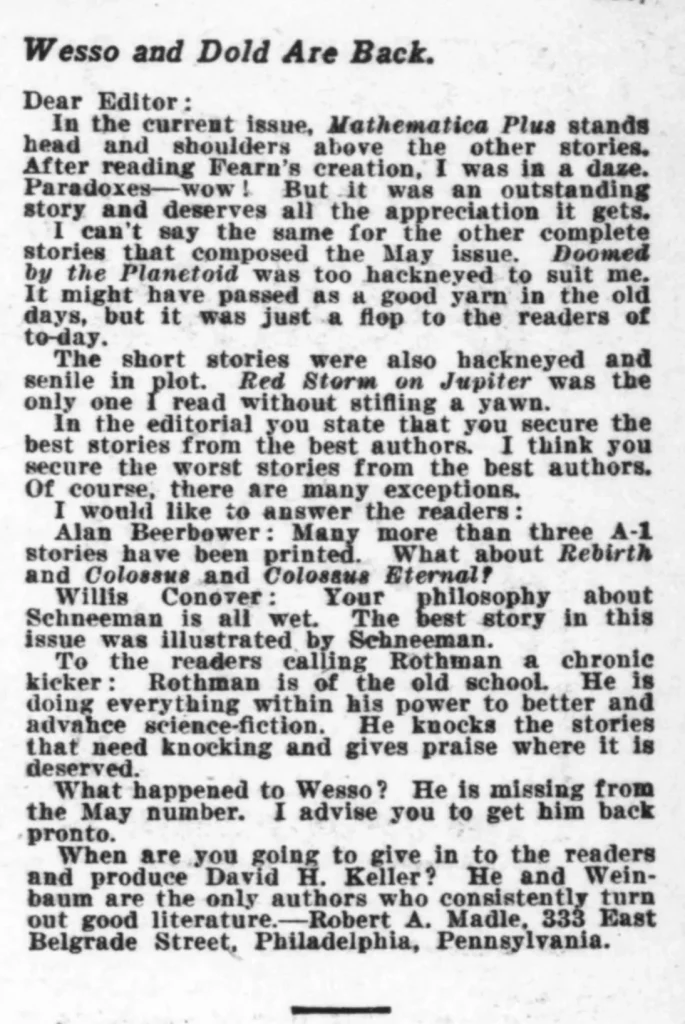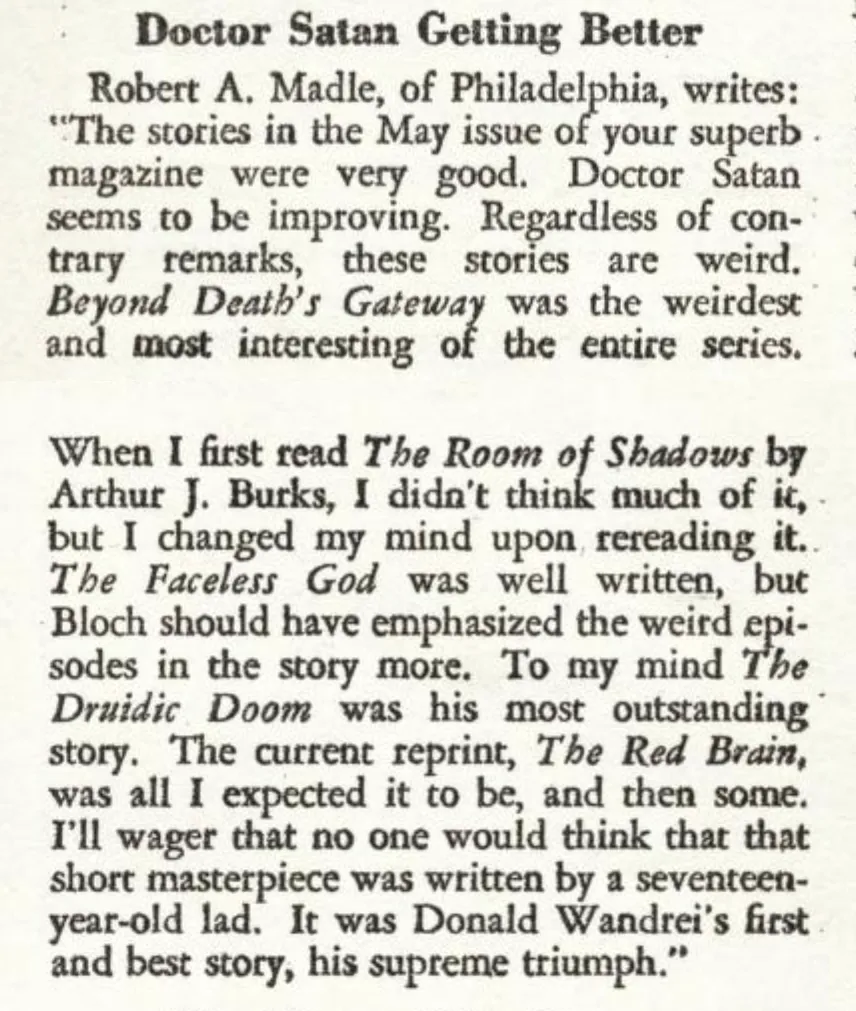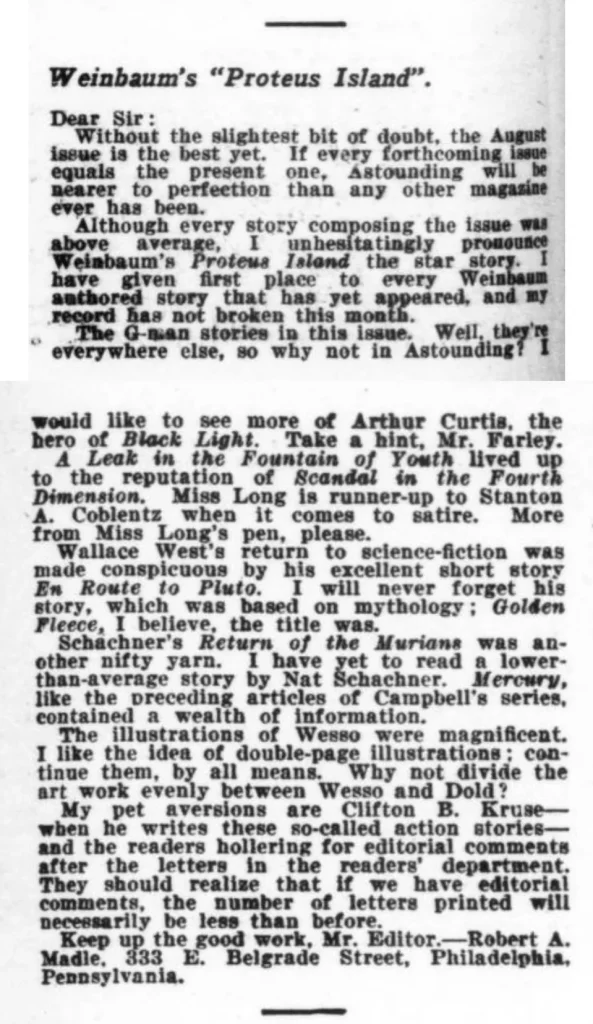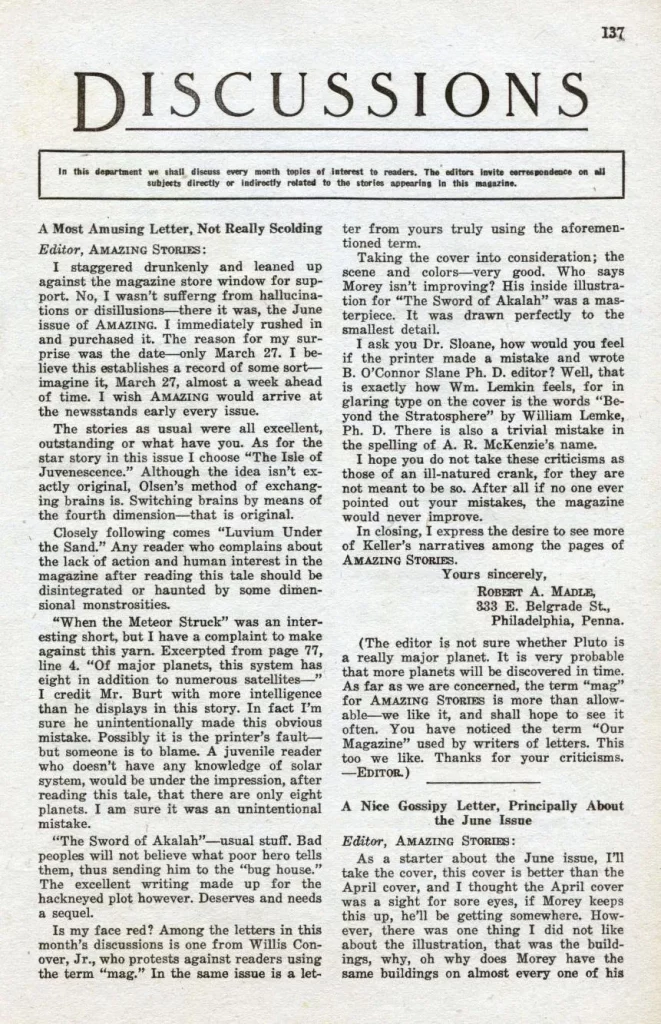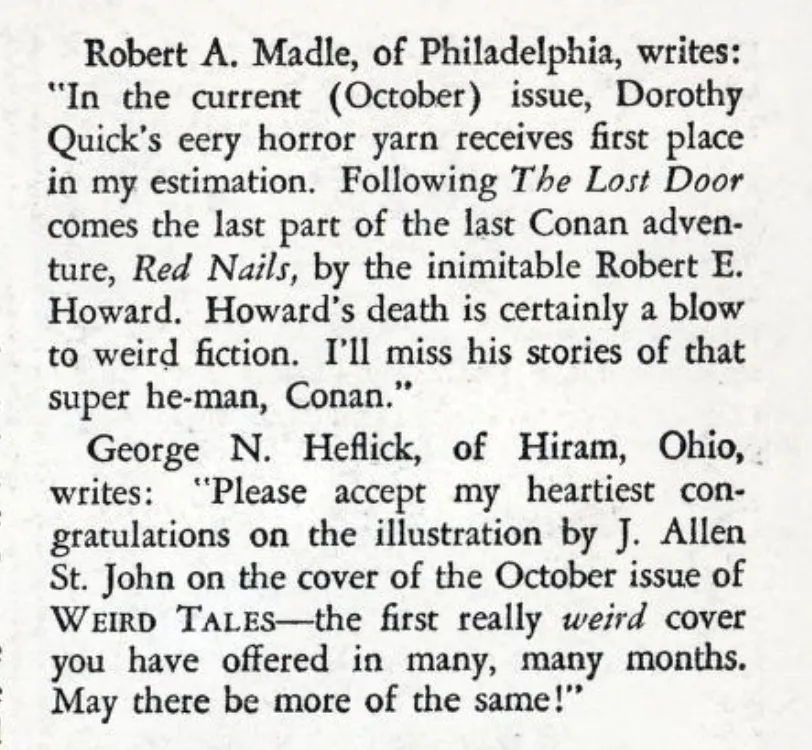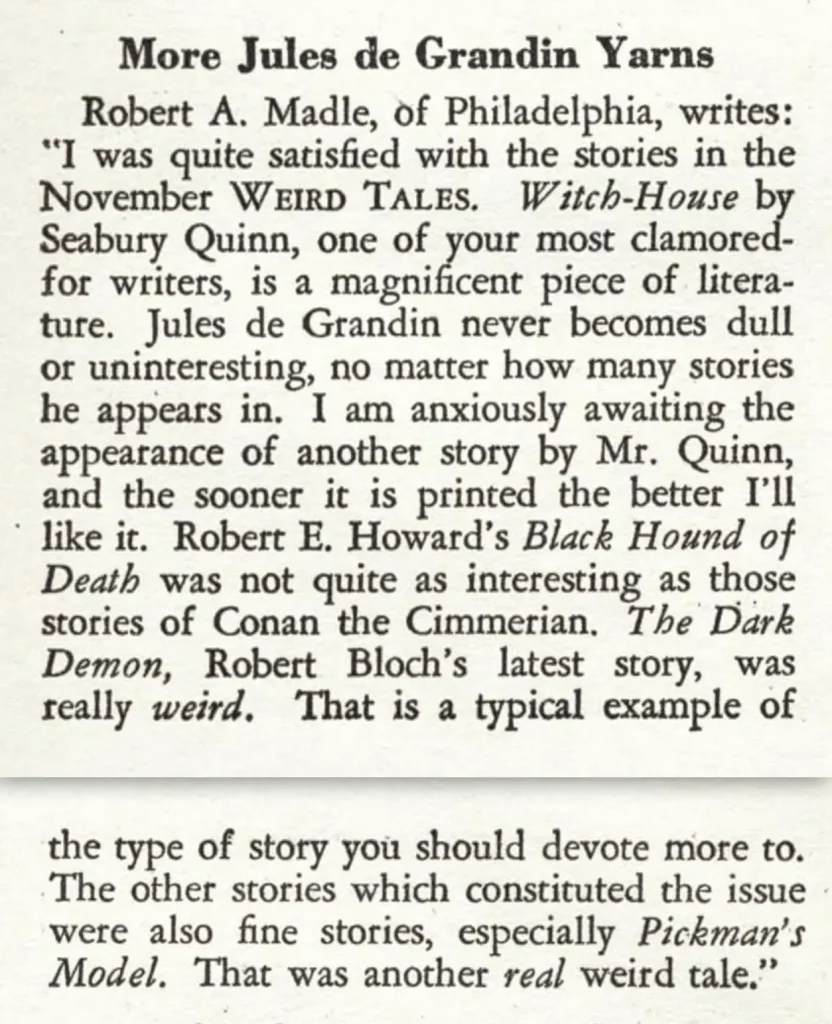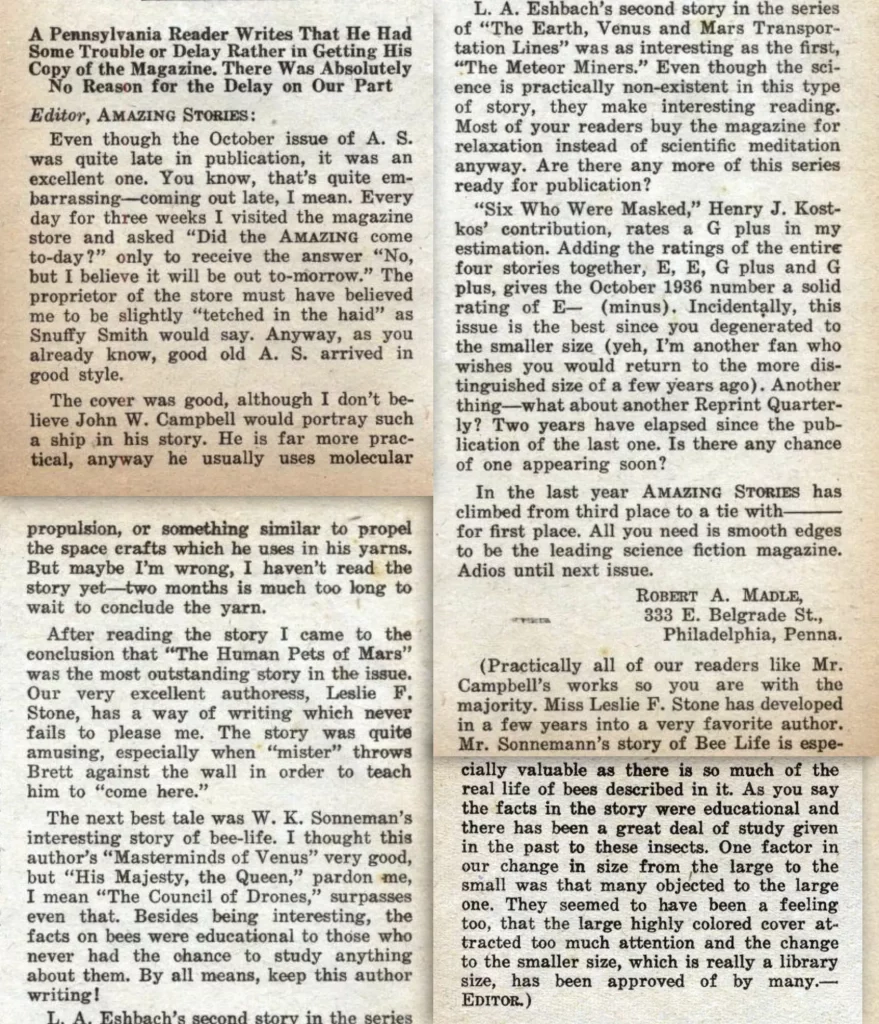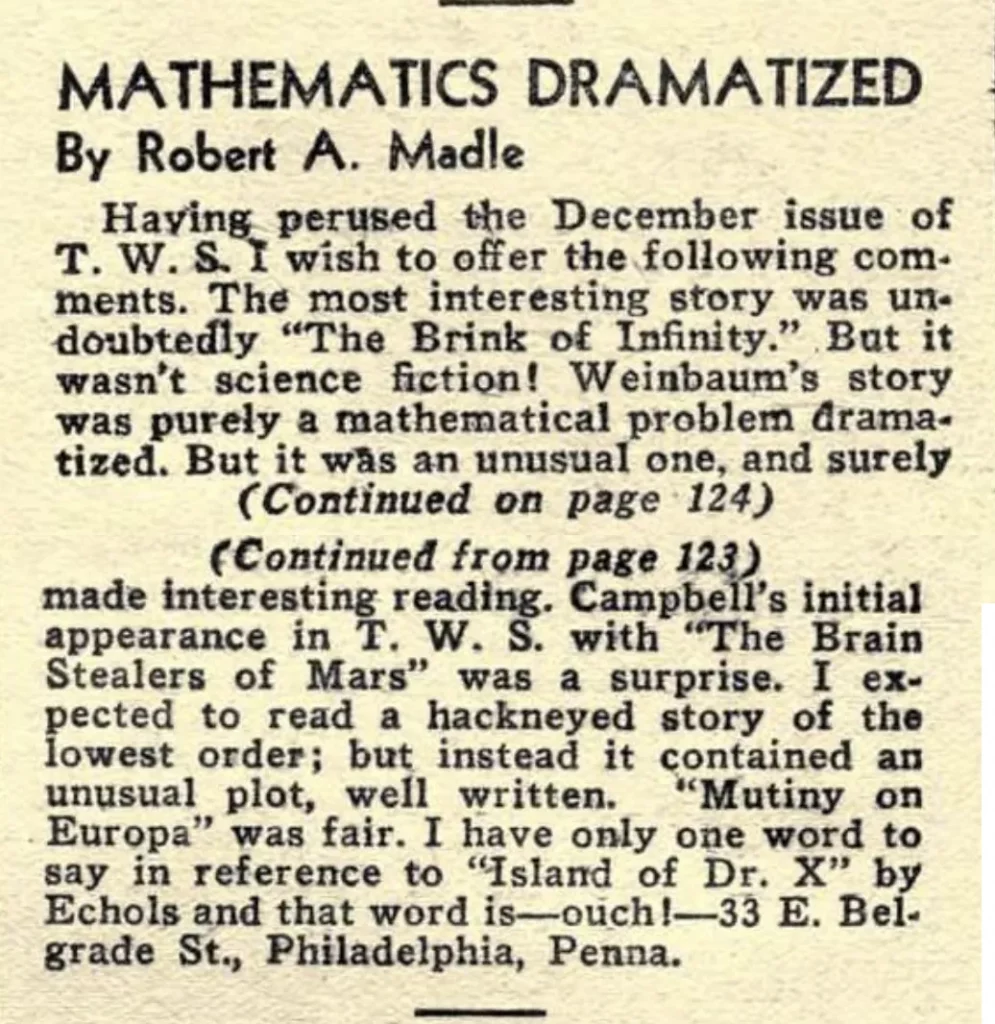 In Thrilling Wonder Stories (v09n01 p.116) an article ran about The Science Fiction League that gave a brief account of the proceedings of Philadelphia chapter. This was the organization that was eventually to become The Philadelphia Science Fiction Society.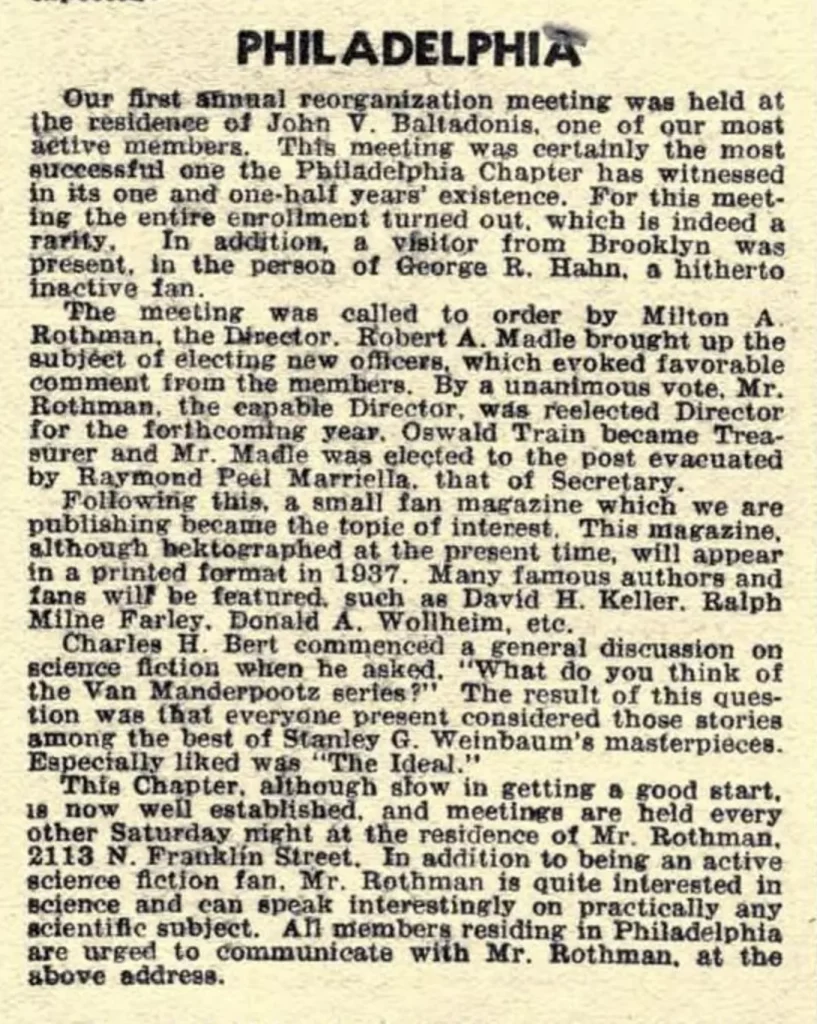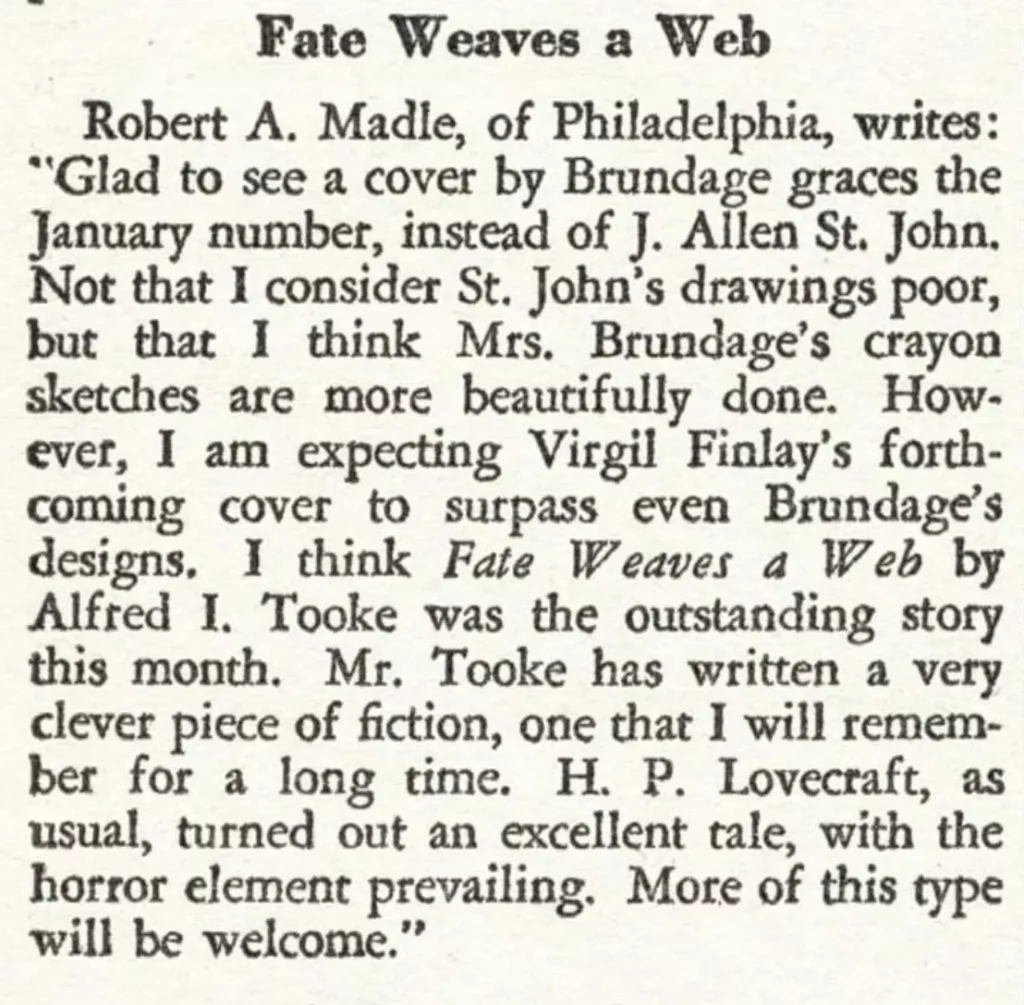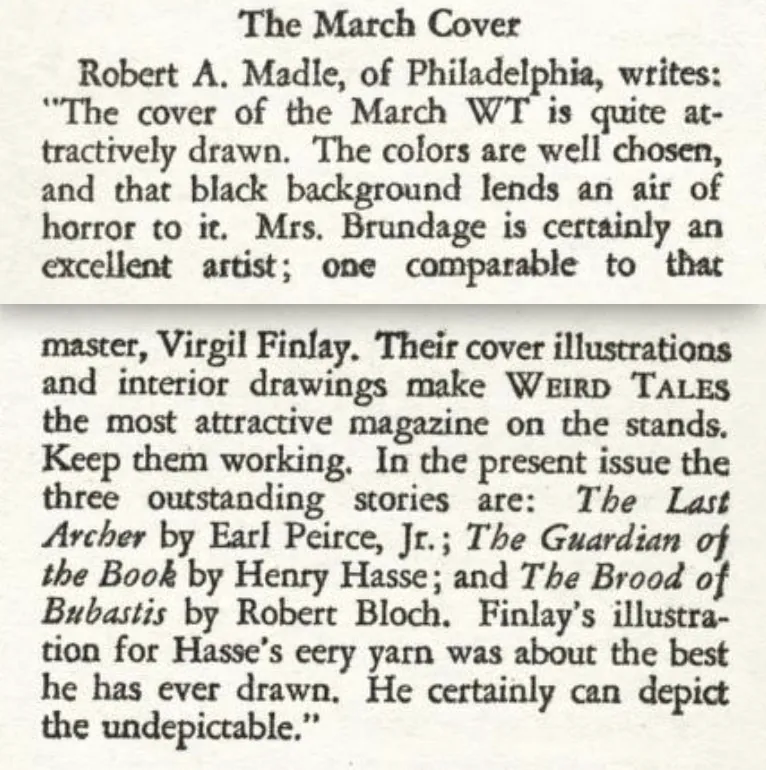 Obits, et al.